Traditional self defense training lacks an immersive experience that replicates realistic assault scenarios and conditions.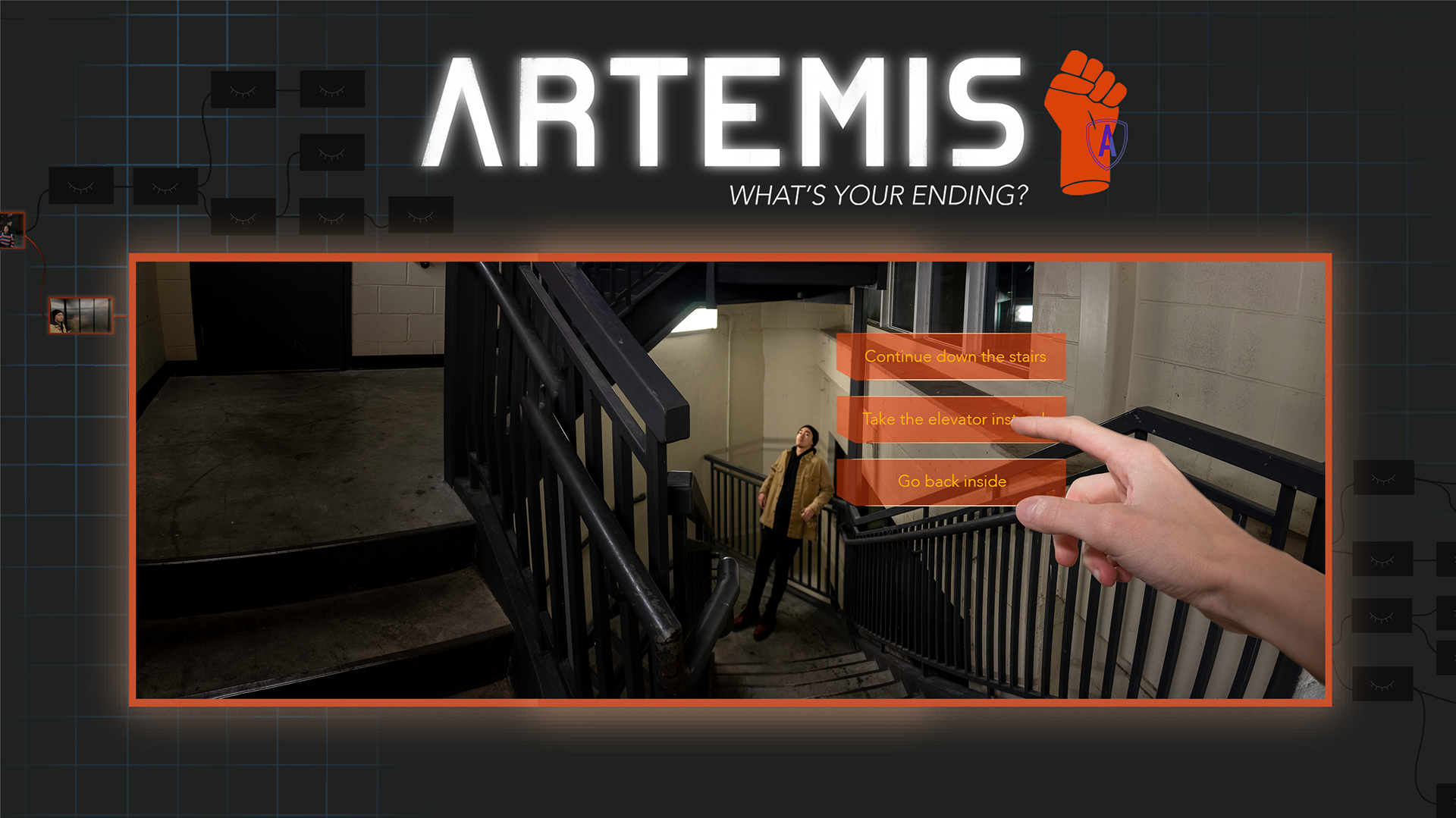 Artemis is a virtual reality game that emulates realistic scenarios and educates users on preventative personal safety methods. Through comprehensive interactive storytelling, users will be more mindful, prepared, and less likely to be assaulted.​​​​​​​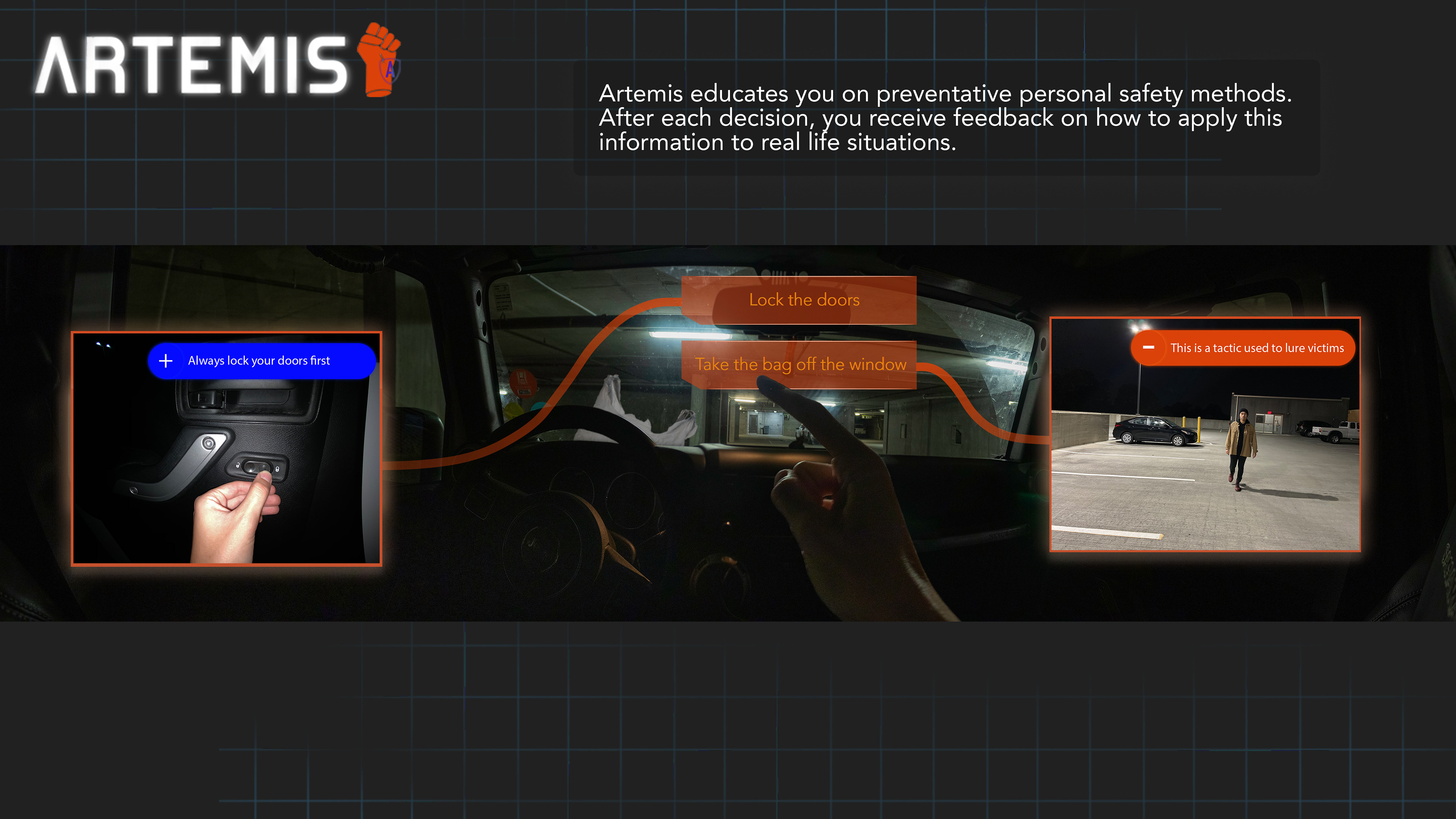 Awareness and mindfulness
Realistic and common scenarios
Feedback to improve decision making
Varying outcomes based on decision sequences
In an ideal world, everyone would be safe all the time. Sexual assault predators, violent crimes, and human trafficking wouldn't exist. However, reality is not an ideal world, so it is vital that we take precautionary measures and prepare for the worst. As a woman, I am a walking target for assault crimes every day of my life. I am indescribably angered and terrified by what family, close friends, and even strangers' stories of sexual and physical assault entail. But, as graphic designer Eddie Opara said of design, anger is what propels us forward and I feel that channeling that anger towards designing a solution is exactly what powered the success of my team's project.
I'll spare you the extra scrolling...
Click through to our process book below for a deep dive into our process!